Trustworthy
Divorce is one of life's most stressful events. You deserve a profesional you can rely on to mediate the process and guide you forward.
Committed
I'm passionate about changing the way we go about divorce. My mission is to nurture and empower my clients while they prepare for the new road ahead.
Approachable
You're going through a difficult time. I'm here to make it easier. As my client, you can feel free to consult me with any questions at any time.
Mediation & Collaboration
CDFA in Cleveland, Ohio
Rebecca S. Murphy
Certified Divorce Financial Analyst
In 2007, I created Facilitated Divorce Solutions to empower individuals with sensible alternatives to litigation. Divorce can devour your financial and emotional resources and even consume your post-divorce life with ongoing confrontation and renewed courtroom battles — but it does not have to be that way. My former husband and I completely cooperated and continue to professionally work together post-dissolution. He and I changed our residences on a weekly basis instead of asking the children to travel back and forth. This process lasted for four years post-dissolution. The children emerged with the least amount of damage possible from such a traumatic event. I attained the Certified Divorce Financial Analyst degree so that I could help other divorcing couples organize their finances and seek an outcome like mine. If you're seeking a more streamlined, educated approach to divorce, reach out to me today.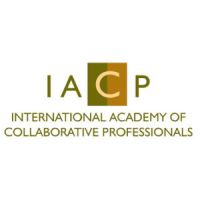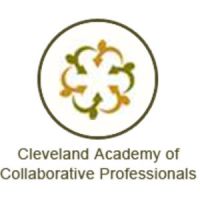 Why Work With Me?
An Economical Choice
---
Taking a divorce to trial can get overwhelming, both emotionally and financially. But if you enlist a CDFA like me, you make the more cost-effective choice. I can also help my clients avoid future financial pitfalls that stem from a component in the divorce agreements. When you work with me, I'll forecast the long-term effects of your potential divorce settlement to see how your assets can be protected today, tomorrow, and in retirement.
Comprehensive Service
---
At Facilitated Divorce Solutions, I offer my clients both strong legal knowledge and extensive financial planning experience. My focus in my field enables me to be creative in finding solutions, and to provide sound, personalized guidance to those going through a collaborative divorce or mediation process. No matter what path you're taking in your marriage dissolution, I'm here to support you and help you find your financial footing.
Client Testimonials
"She introduced compassionate sensibility and clarity to a difficult procedure. She also demonstrated an ability to assess the dynamics of a situation and steer it in a more positive direction."
"Becky's experience as a financial specialist was invaluable. It reduced conflict, expedited solutions, lowered stress environment and gave me more confidence and control."
What is a CDFA?
A certified divorce financial analyst, also known as a CDFA, assists individuals as they work through their divorce. As a CDFA, I use my tax law knowledge, asset distribution experience, and financial planning skills to help you get through the process.
Get the Support
You Deserve
It's time to start putting yourself first. Divorce cases too often rely on attorneys to sort out all the issues — child custody, property division, financial support, and more — but you deserve to have authority over important decisions that will surely impact your life. That's why I'm here, so you can maintain control over your finances and your future.
If you're seeking a quality, economical solution to your marriage dissolution, it's a great idea to hire a CDFA first — to get your finances organized and a potential game plan laid out — before hiring a divorce attorney. This intentional preparation can help avoid courtroom and litigation expenses, as well as potential pitfalls years down the road.
As a CDFA, I'm better equipped than a traditional financial advisor to help a person or couple going through a divorce. Traditional financial advisors don't usually have much experience in splitting assets or familiarity with the law. But at Facilitated Divorce Solutions, I prepare my Ohio clients to live financially independent lives after divorce.
Interested in working with me? Whether I am your mediator, advocate, or financial neutral, I will support you with indispensable knowledge and compassion. If you want to learn more about how I can help, set up a free half-hour consultation with me today. My office assists those throughout all of Ohio including Westlake, Rocky River, and Strongsville, Ohio.